---
Video Lecture
Created for CAMA by Jennifer Kloetzel
Head of Strings, Department of Music, UC Santa Barbara
---
YouTube Selections
This special broadcast features LACO playing Beethoven's Symphony No.3, "Eroica," under the direction of Thomas Dausgaard in 2016. Also included is a chat between LACO Music Director Jaime Martín and cellist Sheku Kanneh-Mason, with a special musical offering by Sheku and his sister, Isata Kanneh-Mason. Lastly, LACO offers an excerpt from Composer + LACO Artist-Educator Derrick Spiva, Jr.'s Prisms, Cycles, Leaps: Part III, "To be a horizon."

Juan Pablo Contreras, Sarah Gibson, José Enrique González Medina and Derrick Spiva, Jr. join LACO's first-ever composer roundtable.

All LACO broadcasts can be streamed on-demand at laco.org/on-demand.
---
The following CAMA International Series concert had been scheduled for Monday, May 18, 2020 at The Granada Theatre.
This would have been the sixth and final concert in CAMA's 2019/2020 International Series.
DERRICK SPIVA, JR.
Prisms, Cycles, Leaps: Part III (LACO commission, world premiere week)
CAMILLE SAINT-SAËNS
Cello Concerto No.1 in A Minor, Op.33
LUDWIG VAN BEETHOVEN
Symphony No.3 in E-flat Major, "Eroica," Op.55
---


LOS ANGELES CHAMBER ORCHESTRA
JAIME MARTÍN, conductor
SHEKU KANNEH-MASON, cello
---
Los Angeles Chamber Orchestra was founded in 1968 as an artistic outlet for the recording industry's most gifted musicians. Founder and cellist James Arkatov, envisioned an ensemble that would allow these conservatory-trained players to balance studio work and teaching with pure artistic collaboration at the highest level.
Beloved by audiences and praised by critics, the Orchestra is known as a preeminent interpreter of historical masterworks and a champion of contemporary composers.
Fall 2019 marked Jaime Martín's first seasons as Music Director of Los Angeles Chamber Orchestra and Chief Conductor of the RTE National Symphony Orchestra in Ireland.
Sheku Kanneh-Mason is Guest Artist-in-Residence at LACO. As one of the brightest young stars on the classical music scene, he became a household name worldwide in May 2018 after performing at the wedding of Prince Harry and Meghan Markle. His performance was greeted with universal excitement after being watched by nearly two billion people globally.

A few LACO musicians with former Music Director and current Conductor Laureate, Jeffrey Kahane.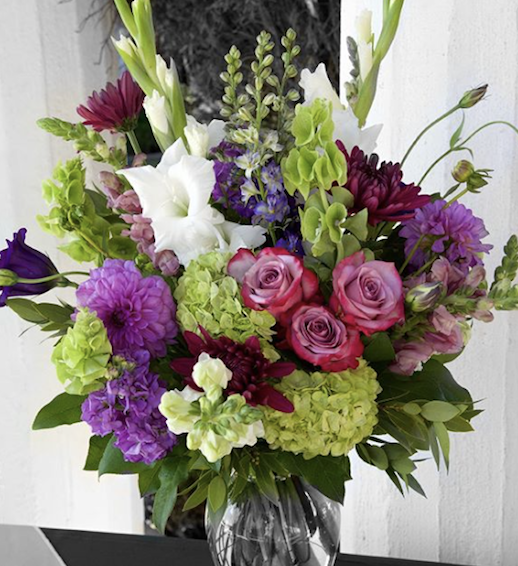 CAMA is now on Instagram!

@cama.sb