While the Modlin Center may be closed, the show must go on. Click here for an ever-growing list of organizations that are offering free online visual and performing arts experiences.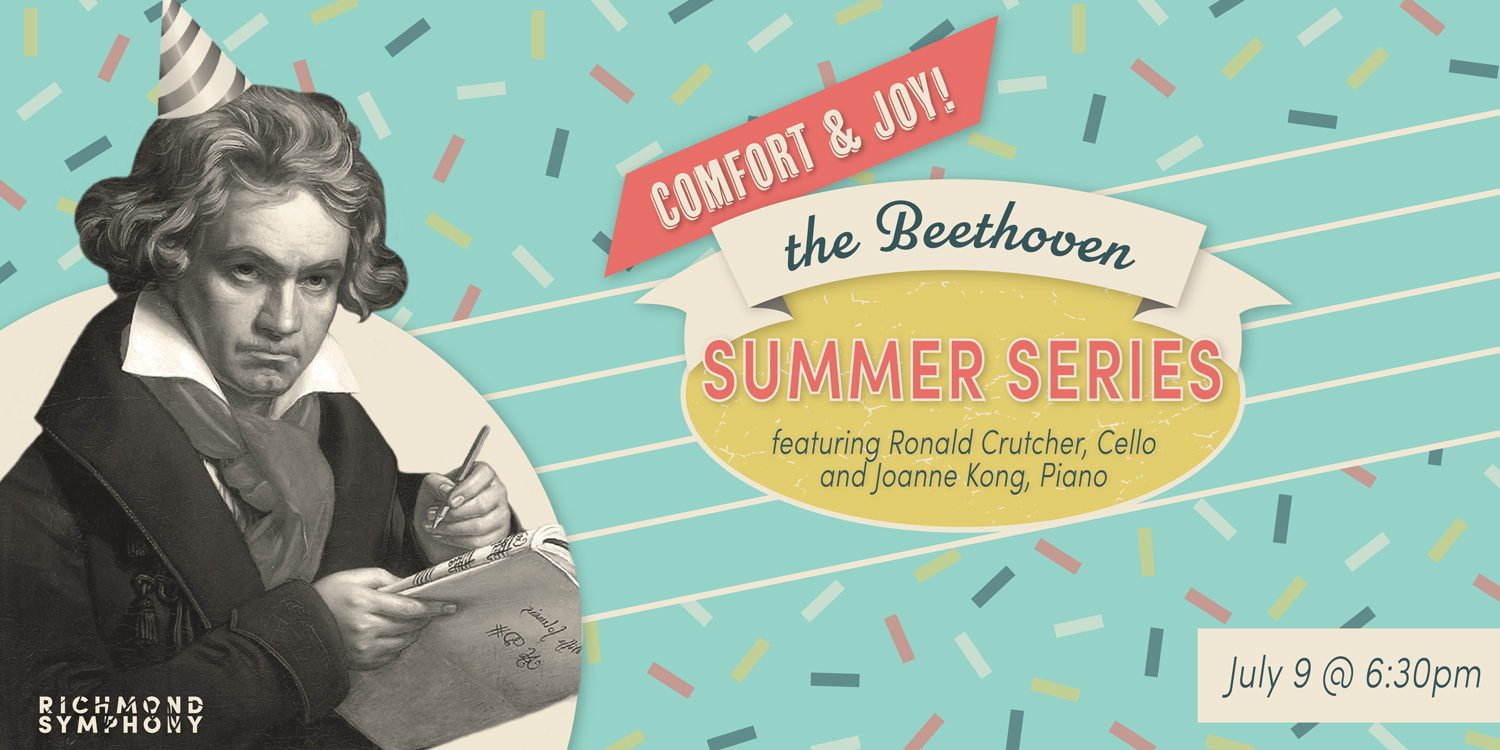 RICHMOND SYMPHONY BEETHOVEN SUMMER SERIES featuring
RONALD A. CRUTCHER, cello
and JOANNE KONG, piano
July 9 | 6:30pm
Dr. Ronald A. Crutcher, president of the University of Richmond, cello, performing with Dr. Joanne Kong, director of accompaniment and coordinator of Chamber Ensembles, piano, kick off the Richmond Symphony's online weekly summer concert series. Created in collaboration with the University of Richmond Department of Music and VCUarts Department of Music, this year's theme honors the Beethoven's 250th birthday.
Six intimate, one-hour online concerts spotlighting a single instrument with piano complete the concert series.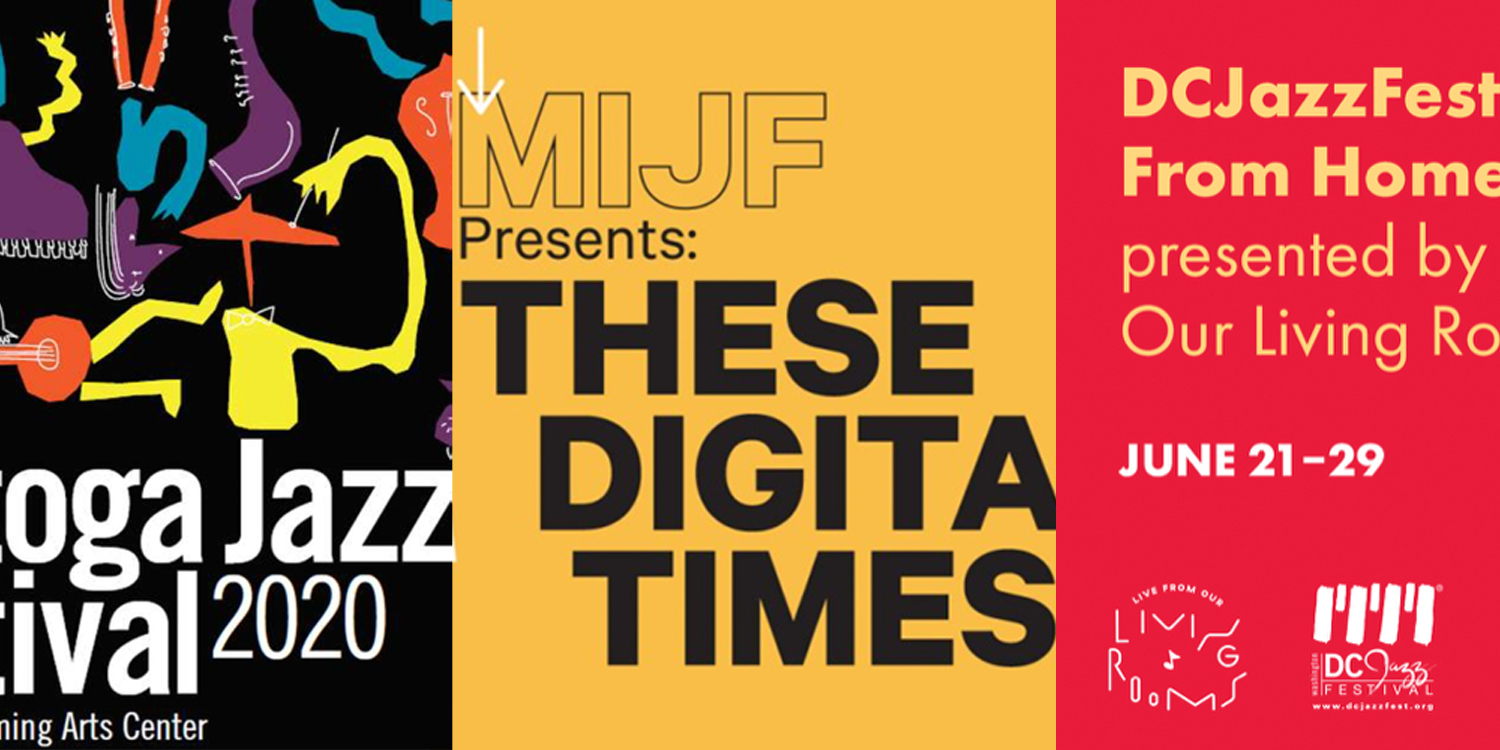 ONLINE JAZZ FESTIVALS
If you love jazz, this weekend presents you several virtual jazz festivals and concerts to enjoy.
Visit Dizzy's Club Facebook page and the Jazz at Lincoln Center YouTube page tonight at 7:30pm for a 2017 live at Dizzy's performance by Allison Miller & Boom Tic Boom. Miller performed at the Modlin Center for the Arts this past January
Running through June 29, DC Jazz Fest From Home presents Live From Our Living Rooms, a virtual schedule of artists performing live from their homes and music-based humanities presentations by jazz artists.
This weekend's Freihofer's Saratoga Jazz Festival Stay Home Sessions features a mix of national and local jazz musicians, including some artists who have performed at the Modlin Center — Pedrito Martínez, Béla Fleck, and Abigail Washburn.
Saturday, June 27 is the monthly installment of These Digital Times a free, online music festival presented by the Melbourne International Jazz Festival.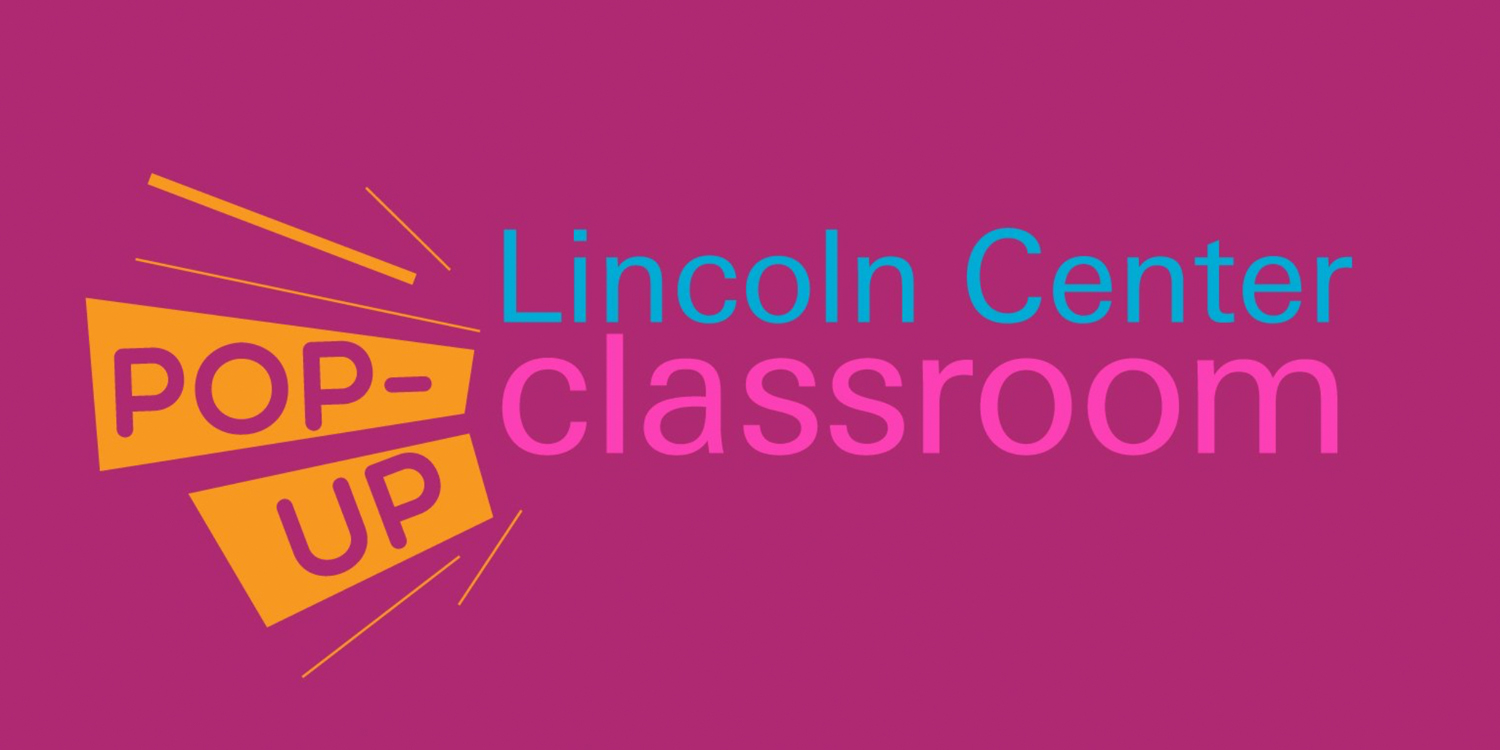 CONCERTS FOR KIDS
& POP UP CLASSROOM
Online | Weekly
Lincoln Center At Home offers weekly Concerts for Kids that bring world-class performances and diverse musical perspectives to your home. New performances are released on Wednesdays and Sundays and are also available on-demand.
EDUCATIONAL RESOURCE
While school is out for the summer Lincoln Center Pop-Up Classroom is open. Lincoln Center artists and educators lead a creative learning activity that utilizes simple materials that can be found at home. Follow Lincoln Center Education on Facebook for daily doses of creative art making.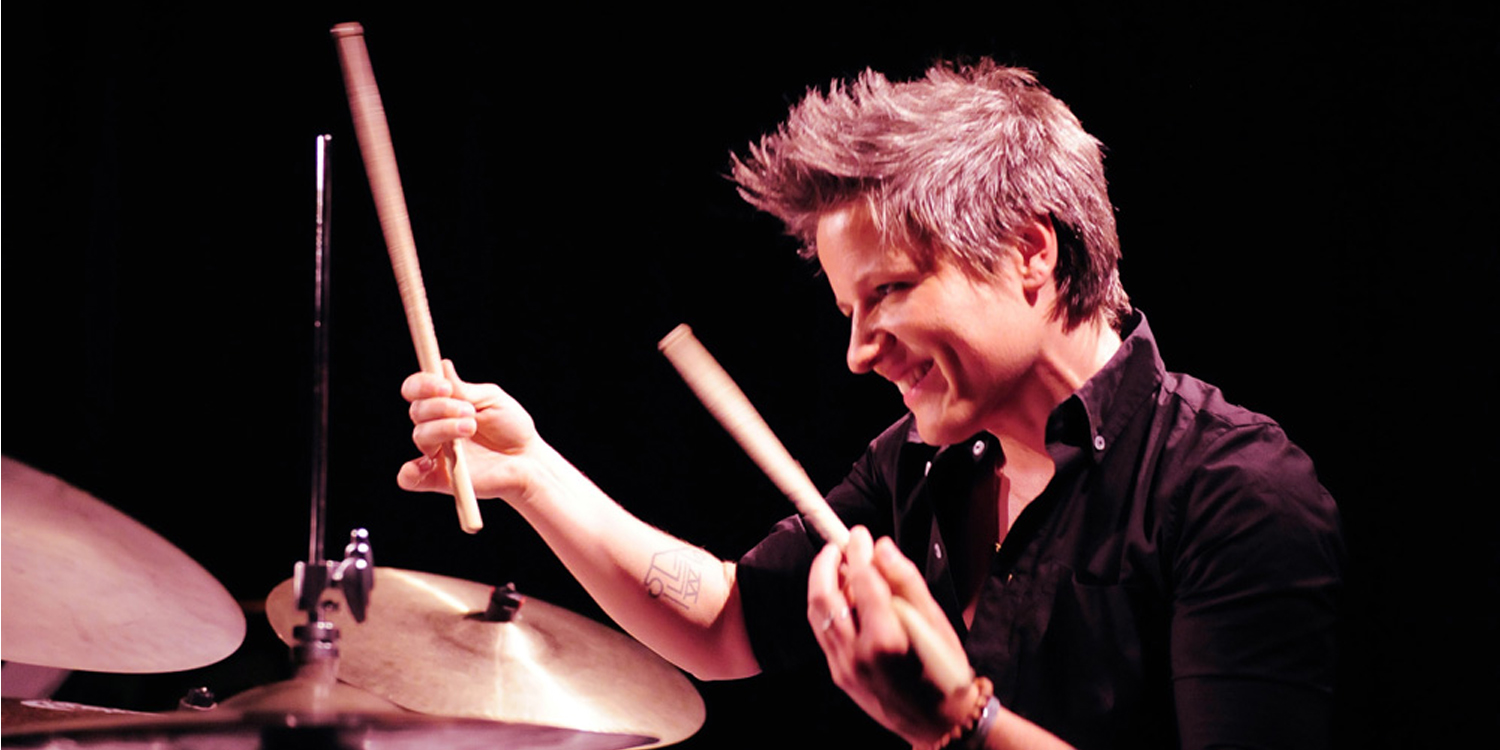 VISITING ARTIST PROGRAM:

ALLISON MILLER
During the 2019-2020 season, the Modlin Center for the Arts co-commissioned In Our Veins: Rivers and Social Change, a multimedia music project created by Allison Miller, a jazz drummer, composer, and educator.
The chamber jazz ensemble used music, video, and tap dancing to explore the social and environmental changes inspired by five American rivers (Susquehanna, Delaware, James, Hudson, and Schuylkill). Rivers are the lifeline of America, and in the19th and 20th centuries many social movements took place around waterways.Watch these video highlights of the performance at the Modlin Center.
This project was commissioned by the Jazz Touring Network, a program of the Mid Atlantic Arts Foundation with support from the Doris Duke Charitable Foundation. The co‐commissioning of this project was led by Lake Placid Center for the Arts in partnership with Ars Nova Workshop, Light up the Queen Foundation, Modlin Center for the Arts, and Weis Center for the Arts.