---
CITY OF BIRMINGHAM SYMPHONY ORCHESTRA TO PERFORM CENTENARY CONCERT
Saturday, September 5
7:00PM BST ⁞ 11:00AM PDT
The CBSO will celebrate the 100th anniversary of its first-ever concert with a landmark performance featuring the full orchestra and filmed at a production warehouse in Birmingham.
The program will be conducted by former Music Director Sir Simon Rattle, who is handed the baton for this special event by the orchestra's current Music Director Mirga Gražinytė‑Tyla, while she is on maternity leave. Sir Simon and the CBSO are joined by cellist Sheku Kanneh‑Mason and sitar player Roopa Panesar. The performance will be presented by Birmingham-born actor Adrian Lester.
The orchestra will be playing at PRG's Live Stage Studio, a warehouse and temporary production facility in Longbridge, Birmingham, which is large enough to house the full symphony orchestra adhering to social distancing measures. The performance will take place without a live audience present.
---
How to watch the performance
Watch live on Saturday September 5 at 11:00AM Pacific Daylight Time (7:00PM British Summer Time) on the CBSO's Facebook page and YouTube channel. Following the broadcast the performance will be available to stream free of charge until the end of September.
---
About the City of Birmingham Symphony Orchestra (CBSO)
The City of Birmingham Symphony Orchestra is one of the world's most renowned orchestras and the flagship of musical life in Birmingham and the Midlands of the United Kingdom.
Based at Birmingham's spectacular Symphony Hall, the orchestra and its ensembles give over 150 concerts each year in the UK and worldwide, playing a wide range of music including everything from Wagner operas to world premieres, film music and family concerts. With a far-reaching education and community program, four choruses and a Youth Orchestra, the CBSO is involved with every aspect of music-making in the Midlands. At its heart is a team of 90 superb professional musicians, and a 100-year tradition of making the world's greatest music.
The orchestra was founded by Prime Minister Neville Chamberlain in 1920, and Sir Edward Elgar conducted its inaugural concert. It was when it discovered the young British conductor Simon Rattle in 1980 that the CBSO became internationally famous, and showed how the arts can help give a new sense of direction to a whole city. Sir Simon's successors Sakari Oramo and Andris Nelsons cemented that global reputation, and continued to build on the CBSO's distinguished tradition as one of the UK's leading musical ambassadors.
Under the artistic leadership of Osborn† Music Director Mirga Gražinytė‑Tyla the CBSO continues to do what it does best – playing great music for people in Birmingham and beyond. In its centenary year, the CBSO remains one of the most vibrant cultural organisations in the UK.
†The position of Music Director is generously supported by John Osborn.
---
CAMA would have been most pleased to open its 102nd Season in October 2020 with the City of Birmingham Symphony Orchestra on its now-cancelled 100th Anniversary Tour. 
We are thrilled to be able to share the CBSO's September 5 "virtual" concert with you!
---
In Memory of Andre Saltoun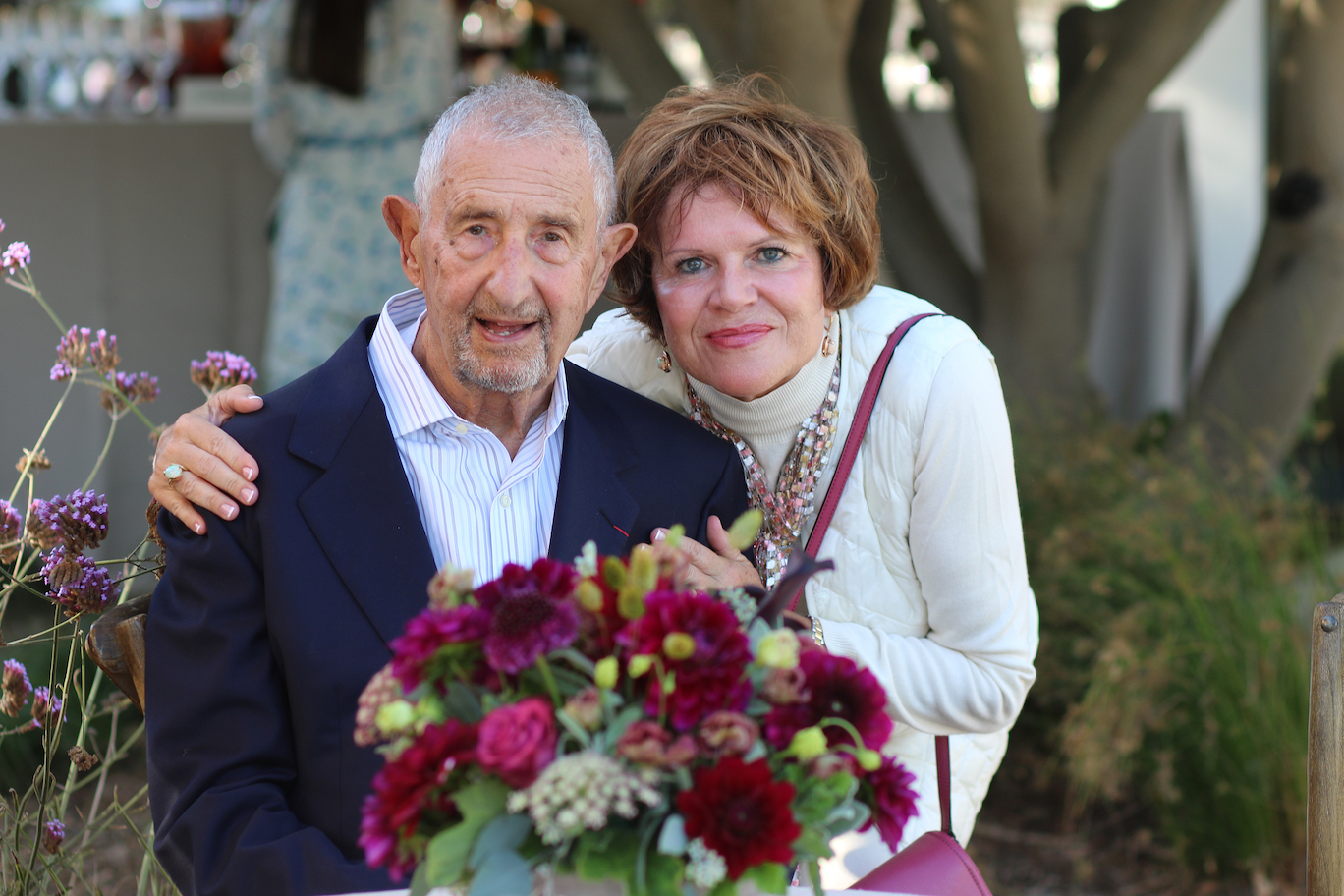 Andre & Michele Saltoun, October 2019.  Photo by Monie DeWit. 
CAMA Board Member, Director Emeritus and past Board President Andre Saltoun passed away recently.
Andre joined the CAMA Board in 2005 and served for 14 years until September 2019. He was an Officer of the Board for more than half of those years and served as Board President from 2012 through 2015. Andre was elected Director Emeritus in October 2019.
While he served on numerous committees during his years on the Board, perhaps his greatest contribution was in skillfully guiding the process by which CAMA decided to move our International Series from the Arlington Theatre to the newly renovated Granada Theatre in 2008. 
Andre was a great gentleman and a wonderful asset to our organization and to the community; he is remembered fondly by all. CAMA gratefully thanks all those who have sent contributions in his honor.
---

BUSINESS PARTNER FOCUS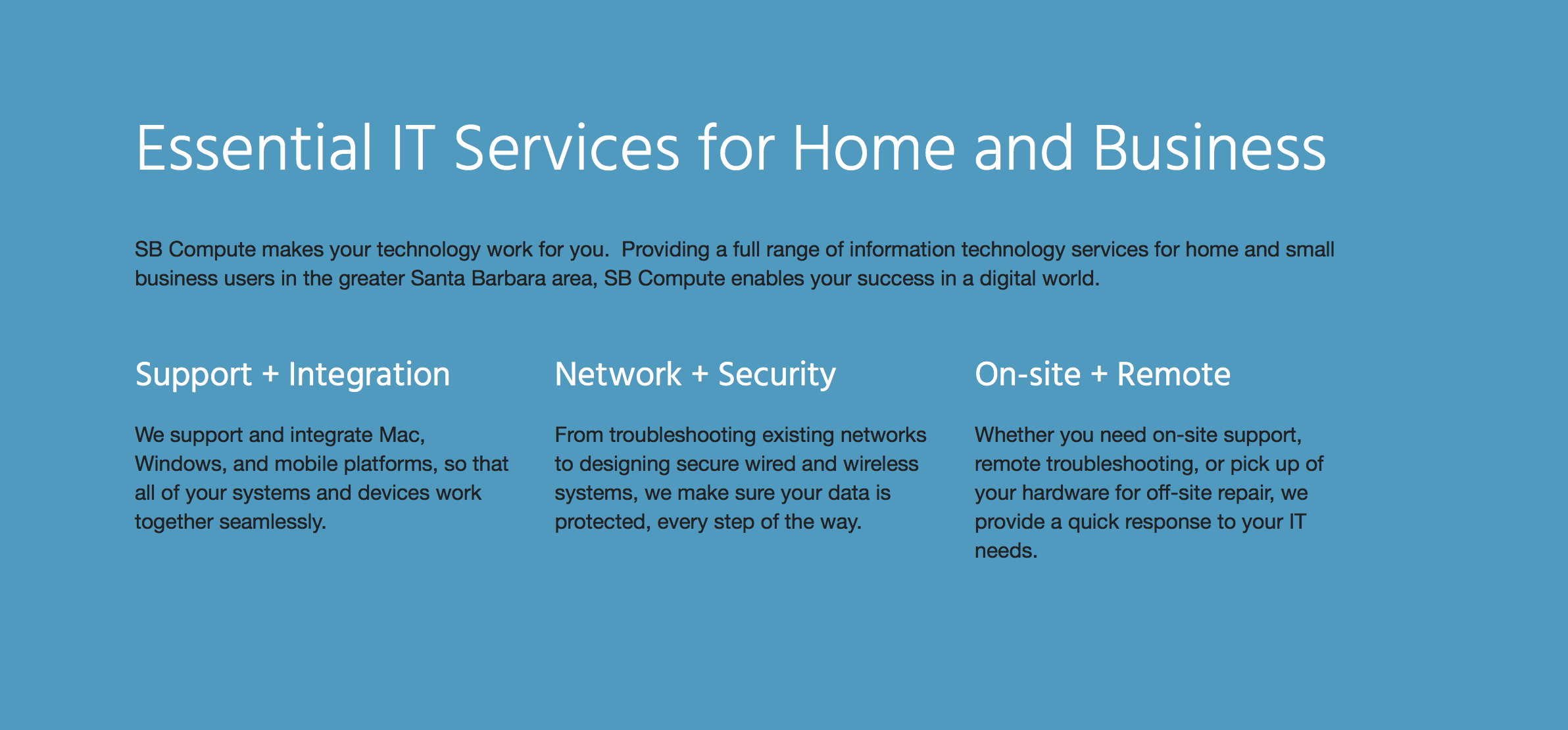 Since 2002, Kevin Hess of SB Compute has maintained and updated CAMA's technology, allowing CAMA to remain connected with you and the CAMA Community, even while we are remote. We are most thankful! Contact Kevin at (805) 636‑2103 or info @sbcompute.com for your computer and security issues.
---
These are difficult times for everyone in our community, and we do not know when we will return to our beautiful venues, The Granada Theatre and Lobero Theatre, to experience together the joy of live traditional presentations of the world's finest classical music.
On behalf of the CAMA Staff and Board of Directors, thank you to all who have continued to support CAMA through this time. If you would like to make a contribution, we would be most grateful. Donations may be sent to the CAMA office at 2060 Alameda Padre Serra, Suite 201, Santa Barbara, CA 93103. Should you have questions, please leave a message for Elizabeth Alvarez at (805) 966‑4324 ext.104 or send a message to Elizabeth@camasb.org. 
We thank you for your trust and for sharing our passion for classical music. We send our best wishes for your well-being.
---