Welcome to the Cape Ann Museum's Video Vault Lecture Series. My name is Trenton Carls, the Museum's Librarian & Archivist, and I'll be your host for this exciting new series over the coming weeks.

The Video Vault Lecture Series is a project that came out of necessity. One of the Cape Ann Museum's greatest strengths is how every few Saturdays, the community would come together in the Museum's auditorium to engage each other and hear from artists, authors, curators, historians, scholars, and life-long residents presenting endlessly educational lectures to our eager ears. Before and after these wonderful presentations (and let's be honest, sometimes during) we would share with each other our passion for this amazingly unique place and its vast, rich history. While we aren't sharing the same physical space in this moment, this doesn't mean we don't still want to share that passion and knowledge with each other, we just now need to do it in a new way.
We will come together again, but until then we invite you to join us on this trip down memory lane as we look back at lectures, gallery talks, performances, readings, and even a walking tour or two, not seen by many since the day they were held. How many of you were at the Museum in 1992 to hear a man from England talk about jazz trumpeter, Sylvester Ahola? Or what about that really sunny day you decided to go to the beach instead of coming to the Museum to learn about one of America's most important modernist painters, Marsden Hartley? Well now's your chance to make right!
As you're reading this, all 60+ digitized lectures, from 1992 to the present, have been released for immediate viewing on Vimeo. Feel free to dive in and seek out your favorite past presenters and topics.
There's a lot in there, so on a weekly basis, we will be featuring a curated collection of videos that pertain to a specific Cape Ann subject. Many of these featured lectures will come accompanied with a note from me, highlighted material from our collection, or most excitingly, even a few guest appearances! In an effort to make these presentations accessible to all, and because we admit that 1992 audio recording technology isn't always the best, we're hard at work transcribing all these lectures and will be releasing them as they become available.
I'm so proud to be able to share this project with you, the Cape Ann community, because without you, none of this would be possible. I've only been part of this community for a short time, but during that time, and especially while getting a first row seat to these lectures from the past three decades, I can see and feel the love and commitment you all have to this beautiful corner of the world, your knowledge and passion for its history, and most importantly, for each other.
So, sit back, relax, and enjoy the show, as we bring the Museum, and those who have made it possible for all these years, to you.
All my best wishes,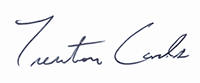 Trenton Carls
Librarian and Archivist
Cape Ann Museum
I never got the chance to meet Peter Anastas. And from what I've seen, heard, read, and watched, it's unfortunate that I didn't. During my first few months as the Librarian & Archivist at the Cape Ann Museum, there wasn't a day that went by that I didn't come across something that he either wrote, studied, worked on, or influenced. His scope and knowledge really seemed endless. As I began work on launching our CAM Video Vault Lecture Series, I took the time to watch one of the lectures he gave on his growing up on Rocky Neck. I had read some of his writing and searched through his massive archival collection held in the Library & Archive (seriously, it's 663 items!), but it wasn't until I saw him speaking in this video, that I understood how everyone felt about him. He is missed by those who knew and loved him, but now also by those who never did. Please join me in revisiting Peter's wonderful 2013 lecture, in which he describes growing up on Rocky Neck and his early exposure to art and local artists.