CLOSING RECEPTION
TUESDAY, AUGUST 30, 2022
6:00–8:00 p.m.
Jacob Hashimoto: The Other Sun
AUGUST 17, 2021 – SEPTEMBER 3, 2022
Whether it be small intricate drawings or massive hovering forms consisting of thousands of kite-like discs, Jacob Hashimoto playfully balances the dichotomies he observes in landscapes ... MORE...
Image above: The Other Sun, 2012–2019, by Jacob Hashimoto.
Rowan Oak returns to regular visiting hours August 1st:
Tuesday–Saturday 10:00 a.m.–4:00 p.m., Sunday 1:00–4:00 p.m., and Closed Mondays.
Thanks for visiting us this past summer during our longer hours! July was a great month with over 1,600 visitors, some of which came from a total 9 different countries. We look forward to everyone's visit in August. 
Theora Hamblett: Holy Symbols
JANUARY 2, 2022–DECEMBER 10, 2022
Theora Hamblett's work is often recognized for the colorful scenes of rural Mississippi or children playing games from her childhood memories series. Lesser known, however, are Hamblett's symbolic paintings inspired, in part, by the dreams and visions she experienced during her last 25 years. Theora Hamblett: Holy Symbols showcases a range of her paintings, drawings, and MORE ...
Image above: Butterfly With Exploded Wing, 1959, by Theora Hamblett.
COVID-19 STATUS UPDATE


Museum Galleries & Exhibitions are Open to All
The University of Mississippi Museum and Historic Houses follows the guidelines set by the University.
The Chancellor announced this update to campus protocols:
"Effective March 2, face coverings are required only on transportation networks and in healthcare settings such as University Health Services and University Counseling Center, regardless of vaccination status.
Face coverings are optional in all other indoor spaces, including classrooms, laboratories, studios, residence halls, libraries, dining facilities, the Student Union, Campus Recreation facilities, retail spaces, offices, conference rooms or extracurricular activities held in indoor on-campus spaces.
Faculty and staff may continue to require face coverings for visits to their private offices."
To stay up-to-date with the University's ongoing response to the coronavirus pandemic, please visit coronavirus.olemiss.edu
SUMMER WRAP UP!
This Summer at the Museum we've had many young artists come and join us for Summer Camp, tours, and activities based on our exhibits, such as Theora Hamblett's Holy Symbols and our David M. Robinson Memorial Collection of Greek and Roman Art. Summer Camp students have gotten to see some of our artifacts from collections in storage, including Caribbean landscape paintings, Molas, Walter Anderson prints, and more!


Our camp themes this summer include Foodies Club and Live in the Landscape: Sustainability and Nature. Campers have experimented with many different art mediums, such as paint, clay, fabric art, sculpture, nature art, etc. We've had special guests such as Olivia Wymore, creator of The North Mississippi Field Guide for Young Explorers and the Office of Sustainability. During one special day of camp, campers have ventured into our amazing University campus and had picnics at the Grove, or visited the Koi Fish pond at the Honors College. We are very grateful for all of the fun memories and wonderful art we have seen flourish this summer.
---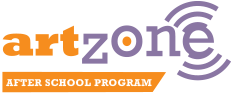 FALL ARTZONE REGISTRATION OPENS Friday, August 5, 2020
noon 
This 12 week program for grades K-4 meets on a Tuesday or a Wednesday.


REMINDERS AND LOOKING AHEAD