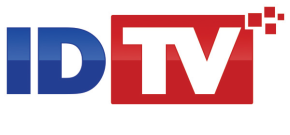 Hartford, CT – May 24, 2017 – Hartford Stage has teamed with IDTV, Connecticut's largest Digital-Out-Of-Home television platform network, to produce innovative advertising to promote Heartbreak House, now on stage through June 11.
"I look forward to working with IDTV in promoting our production of Heartbreak House through this new channel and partnership," said Michael Stotts, Managing Director of Hartford Stage. "It will put Hartford Stage before thousands of viewers who might not otherwise know what we are producing."
IDTV provides its clients with a dynamic new method of reaching potential customers at their most likely time of making significant purchasing decisions – at the gas pump. IDTV digital advertisements can be seen via a unique network of digital television screens located at gas stations throughout Connecticut.
The fifteen-second advertisement for Heartbreak House, created by Miceli Productions, LLC, features high-definition imagery and superior sound quality. Viewers will receive a special ticket discount offer at the end of the clip.
"IDTV is pleased to work with Hartford Stage, Connecticut's premiere theatre company, on its newest production, Heartbreak House," said IDTV Partner Rich Gabriele.
As modern, busy consumers become harder to reach, Direct-Out-Of-Home advertising has become an attractive option for clients seeking to engage captive audiences. According to IDTV, Direct-Out-Of-Home advertising represents the single fastest growing segment of the current advertising market.
Robert Dahill, Director of Advertising Sales for IDTV, noted, "IDTV delivers an advertiser's targeted message to 154 screens on gas pumps at 19 Stop & Shop locations and local fuel stations. Our 22-inch displays offer audio and video capabilities throughout the Hartford/New Haven marketplace."
The IDTV Heartbreak House advertisement will be on view at Stop & Shop locations and gas stations throughout Greater Hartford County.