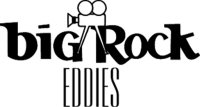 To our most valued Eddies patrons,
With all that has been happening in Calgary, we made the decision to postpone the Eddies from this Thursday, June 27th to a yet to be determined date in the fall, in order to allow us to put our resources to helping the greater community of Calgary.
You will have three options for handling the ticket you hold in your hands:
Offer the value of the ticket up for donation to the needs of those affected by the flood, Big Rock will donate the revenues collected to the Red Cross.
Your ticket will be honoured for the rescheduled date, once that date is determined, it will be communicated to you.
Receive a full refund.
EPCOR Centre is a partner of the Big Rock Eddies and they have beengreatly affected by the flooding and will require time to return to their offices and deal with all the impacted events. Please have some patience as they process these events, including the Big Rock Eddies.
We are fortunate to be in a city with such great support and hope that you will continue to stand with us on the Eddies in the fall as we salute the spirit of Calgary and its resilience.
Words cannot express the appreciation of support seen for Calgary these past few days and for this event over its 20 years, thank you!
- Big Rock Brewery