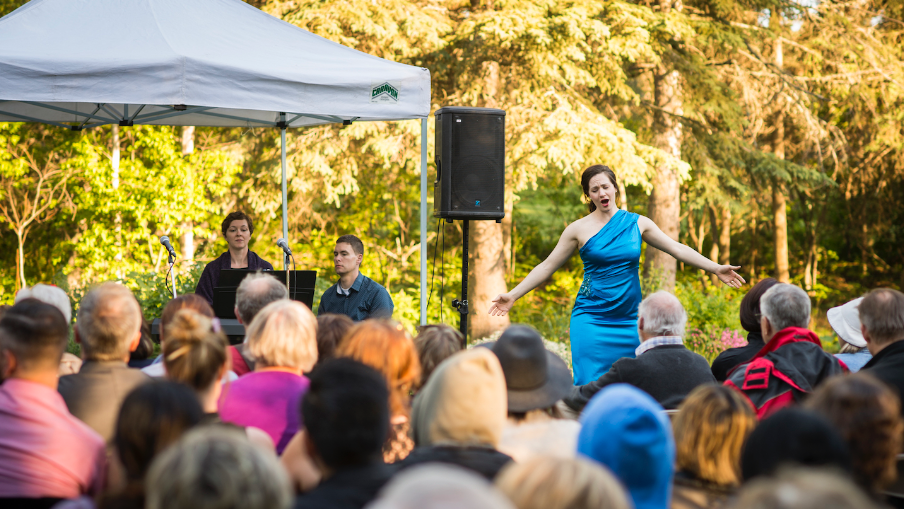 Opera al Fresco is this summer's most sought-after event!
Picture this: you're strolling through lush gardens, wine in hand, a fragrant summer breeze guiding you along. You enter a clearing, settle down, and an opera singer fills the air with music that lifts your spirit. It's not just a fantasy! Enjoy this experience during Opera al Fresco, our annual outdoor event at the University of Alberta Botanic Garden (formerly Devonian Botanic Garden).
Celebrate one of the longest days of the year with hors d'oeuvres, wine, and charming performances on four stages — Opera al Fresco is a sensory treat like no other.
Tickets to Opera al Fresco sell out every year, so plan your summer date night now!
Friday, June 23 at 7 pm • UofA Botanic Garden (Formerly Devonian Botanic Garden) • Gates open at 6 pm • Adult $59, child $20