Who is "We" in "We the People?"

Join us on Friday, July 20 from 6:30-10pm as we host an evening of poetry, performance, soundworks, and installation art at We the People -- the opening festival for our summer Art on the Grounds exhibition.
We the People is an invitation for the Bay Area community to join poets, musicians, and visual and sound artists from across the globe as we collectively consider: How can we expand our understanding of "we" and imagine new, more inclusive ways of being together?
Want to participate in the creation of new works that will make their debut at We the People? Join Maria Magdalena Campos-Pons and Marila Dardot for Making Together on Sunday, July 15 from 11am-2:30pm as they create Imole Blue II. Field of Memories and Saudade (Our Flags). Click here for more information and to RSVP.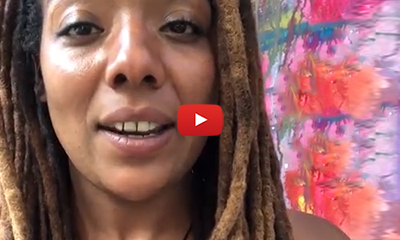 In the lead-up to July 20, we are also asking you to consider: What does the concept of "We" mean to you? Who is included (or should be included) in "We?" Who isn't? Make a short video in response to those questions and upload it to social media using #WhoIsWe, #WeThePeople, and @montalvoarts. Want some inspiration? Click on the image above to see how our Lucas Artist Fellows and Guest Artists have responded so far, and keep an eye on our YouTube channel as we roll out more videos in the weeks ahead.

We the People is free, but we would love to have your RSVP.
Revisit Our Gala
and Get Ready for Food & Wine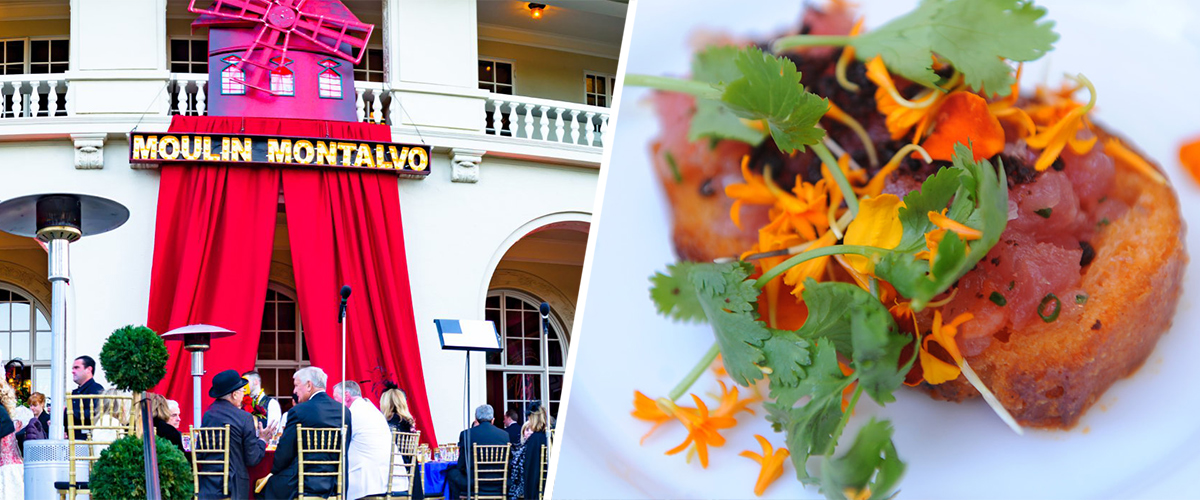 Whether you were there to witness it or not, you don't want to miss the amazing photos from our Moulin Montalvo gala on June 16 -- an incredible night of stunning decorations, glamorous outfits, delicious food, and fantastic music. We raised more than $600,000 to support Montalvo's arts and education programs. Click here to see our Facebook album of highlights from the evening, or visit the photos by Drew Altizer Photography and Ashok Mehta to download purchase images.

Want to be a part of our next astonishing fundraiser? Then we have great news: our annual Food & Wine Classic is just around the corner on Sunday, September 9 from 4-7:30pm. This culinary experience brings together dozens of top Northern California restaurants and wineries for an afternoon of tasting, sipping, and fun. Tickets are just $250 per person ($375 for VIP) through the button below. Sponsorship opportunities are also available by contacting Emma Moon at emoon@montalvoarts.org.
Reserve Your
Summer Luncheon Seat Soon

It's not too late to grab a seat at one of our fabulous Summer Luncheons, taking place each Wednesday in July and August on the veranda of our beautiful historic Villa.
These scrumptious wine and salad lunches are the perfect opportunity to create a memorable experience with your friends and family on a summer afternoon. Three seating times are offered for each luncheon: 12pm, 12:30pm, or 1pm -- and you can begin your day in the Spanish Courtyard with a board game, cards, or mahjong (please bring your own games). You'll even enjoy an informal fashion show while you lunch! And for an additional $12, you can also add a special Villa tour at 10:30am prior to your meal.
The menu (prepared by Elegant Events Catering, Inc) changes for each luncheon, so check the individual event pages for that week's offerings. Vegetarian options are available upon request; reservations must be received a week in advance. For groups of 10 or more or to order over the phone, call the Box Office at 408-961-5858, 10am-4pm, Monday-Friday.

Make Your Mark: Block Printing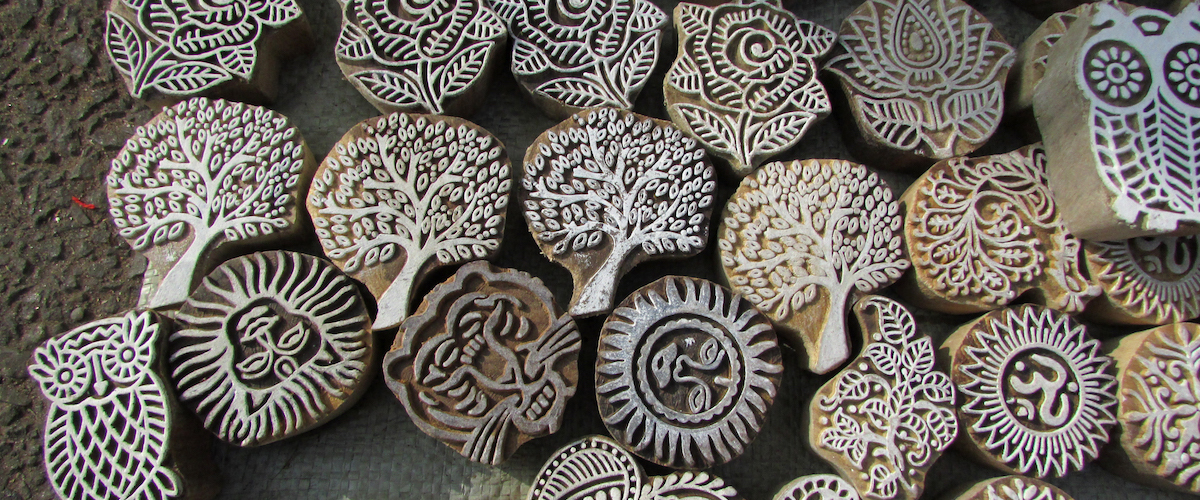 Come learn one of the oldest forms of printmaking with instructor Dana Harel on Wednesday, August 22 from 6-8pm: Block Printing is a fun and versatile way to create stamps for all kinds of creative uses!

You will start by carving your own stamps out of foam blocks, then you'll practice printing on both a large and small scale to create repeated forms and compositions with infinite variations. As this art form is usually done by hand, it is a process you can continue at home. Part of our Montalvo Summer Nights series, this class is perfect for beginners and experts alike, and you will enjoy light refreshments and wine while you learn!
UPCOMING EVENTS AT A GLANCE:
Fri, June 29, 7pm: Open Access: Documenting the Creative Process
Wed, July 11, 6pm: Pressed Flower Prints
Sun, July 15, 11am: Making Together
Wed, July 18, 6pm: Beginning Bonsai LIMITED AVAILABILITY!
Fri, July 20, 6:30pm: We the People
Fri, August 10, 6:30pm: Starry, Starry Night
Wednesdays, July 11-Aug 27, 12pm, 12:30pm, & 1pm: Summer Luncheons
By Appointment: Docent-Guided Villa & Grounds Tours
Now on sale: Summer Camps
For questions or to order tickets over the phone, call the Box Office:

408-961-5858
Monday-Friday, 10am-4pm
Photo Credits: Chris Sicat, "We" / Ashok Mehta / Trisha Leeper / NZ / Wikimedia Commons