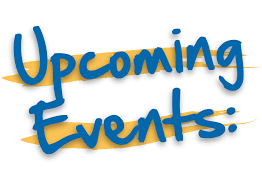 Saturday, November 17, 8pm: National Philharmonic Orchestra and Chorale invite members of Treble and Concert Choruses (unchanged voices) to present a concert version of Leonard Bernstein's Mass.
Sunday, December 9, 4pm: Our Voices, Her Song, music written or arranged by female composers for children's choirs.
Tuesday, December 11, 4pm: Preparatory Chorus performance at Asbury Methodist Village, Gaithersburg, MD.
Saturday, March 16: Maryland Children's Choir Festival, involving SCC's Treble Chorus. The host ensemble is GloryStar Children's Chorus. Details forthcoming.
Sunday, March 24, 4pm: Children's Choir Festival, involving SCC's Concert Chorus. We are the host ensemble, and guests to include Children's Chorus of Washington and Roanoke Valley Children's Chorus. Details forthcoming.
Saturday, May 4: Strathmore Gala is Strathmore's main fund-raising celebration. We will get details and schedules for the program no later than March 15 to be sure we are all ready. Details forthcoming.
Friday, May 17, 8pm: Current Music: Living Composers Write for Children's Choirs, including the premier of a new work by Alistair Coleman.
More concerts with more performing partners at Strathmore happen throughout the season. We will give you at least five weeks' notice and be specific about the parameters of such opportunities so that most of the choristers eligible to participate have the chance to add them to their schedules.