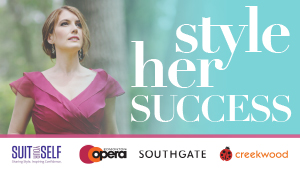 You can help Style Her Success!
To celebrate the spirit of kindness in Cinderella, we are currently accepting donations of new or gently-used women's office wear for deserving women making a transition into the workplace.
Until February 6, you may drop off items at Southgate Centre Guest Services or Edmonton Opera's box office. As a reward, you will be entered to win tickets to Cinderella!
To see the full list of items we recommend, please click the link below.