Hartford Stage Announces
The Final Play of the 2016-17 Season:
Cloud 9 by Caryl Churchill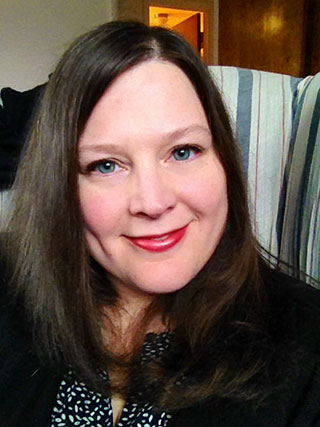 Elizabeth Williamson
HARTFORD, CT — JUNE 17, 2016 — Artistic Director Darko Tresnjak and Managing Director Michael Stotts announced today that Hartford Stage's 2016-17 season will include Caryl Churchill's landmark play Cloud 9, a provocative and vital comedy that looks at the ever-changing world of sexual identity, directed by Elizabeth Williamson.
The theatre also finalized the performance dates for all shows.
Williamson, who also serves as Hartford Stage's Associate Artistic Director, said, "Caryl Churchill is one of the most important and groundbreaking playwrights of the 20th (or indeed 21st!) Century. Her formal innovation is always exhilarating – never more so than in Cloud 9."
Jumping from Victorian colonial times to the shifting landscape of sexual politics in late-1970s London, Cloud 9 was Caryl Churchill's first international hit. The Guardian recently wrote that Churchill "now shares with Tom Stoppard the title of Britain's most significant living dramatist." Some of the British playwright's other major works include Top Girls, Mad Forest, Love and Information, A Number and Serious Money.
Hartford Stage previously announced Queens for a Year, a gripping family saga by T.D. Mitchell, one of the writers of the TV show "Army Wives," directed by Lucie Tiberghien, September 8 – October 2, 2016; August Wilson's The Piano Lesson, winner of the 1990 Pulitzer Prize for Drama, directed by Jade King Carroll, October 13 – November 13, 2016; and The Comedy of Errors, one of The Bard's zaniest comedies, by William Shakespeare, directed by Darko Tresnjak, January 12 – February 12, 2017.
Then comes Cloud 9 by Caryl Churchill, directed by Elizabeth Williamson, February 23 – March 19, 2017; The Absolute Brightness of Leonard Pelkey by James Lecesne, winner of the 2016 Outer Critics Circle Award, March 30 – April 23, 2017; and Saint Joan, George Bernard Shaw's dazzling play about Joan of Arc, directed by Darko Tresnjak, May 4 – May 28, 2017.
SUBSCRIPTIONS & INFORMATION
The six-play MainStage Season is on sale now and subscriptions start at $125, a substantial savings over the cost of individual tickets. Visit www.hartfordstage.org/subscribe or call the Box Office at 860-527-5151. Please note that all titles are subject to change.
Tickets to A Christmas Carol are also on sale but to subscribers only. A Christmas Carol, playing November 25 – December 31, is not part of a subscription series.
Single tickets for all shows will go on sale to the general public in July. However, group seats are available now for all shows via www.hartfordstage.org/group-sales or Theresa MacNaughton at (860) 520-7114.
HARTFORD STAGE
Now in our 52nd year, Hartford Stage is under the leadership of Artistic Director Darko Tresnjak and Managing Director Michael Stotts. One of the nation's leading resident theatres, Hartford Stage is known for producing innovative revivals of classics and provocative new plays and musicals, including 70 world and American premieres, as well as offering a distinguished education program, which reaches more than 20,000 students annually.
Since Tresnjak's appointment in 2011 the theatre has presented the world premieres of A Gentleman's Guide to Love and Murder on Broadway, winner of four 2014 Tony Awards, including Best Musical and Best Direction of a Musical by Tresnjak; Quiara Alegría Hudes' Water by the Spoonful, winner of the 2012 Pulitzer Prize for Drama; Breath & Imagination by Daniel Beaty; Big Dance Theatre's Man in a Case with Mikhail Baryshnikov; and Reverberation by Matthew Lopez.
Hartford Stage has earned many of the nation's most prestigious awards, including the 1988 Tony Award for Outstanding Regional Theatre. Other national honors include Outer Critics Circle, Drama Desk, OBIE, and New York Critics Circle awards. Hartford Stage has produced nationally renowned titles, including the New York transfers of Enchanted April; The Orphans' Home Cycle; Resurrection (later retitled Through the Night); The Carpetbagger's Children; and Tea at Five.
The leading provider of theatre education programs in Connecticut, Hartford Stage's offerings include student matinees, in-school theatre residencies, teen performance opportunities, theatre classes for students (ages 3-18) and adults, afterschool programs and professional development courses.
# # #