Welcome back from your summer, everyone!
While many of you may be nursing Fringe hangovers, we hope you're ready to dive into the upcoming theatre season. Philadelphia Theatre Company officially launches our 45th Anniversary Season next week, when we start rehearsals with Bebe Neuwirth in A Small Fire at the Suzanne Roberts Theatre. (Enjoy a new video trailer HERE.) It will be such fun to have Bebe and company working in the theatre by day, and the Philadelphia Opera O19 world premiere production of Denis & Katya wowing audiences at night. It's not too late to catch a Fringe show: here's the GUIDE.
It's reward enough to be nominated!
Another milestone is being celebrated next month in our theatre community. For 25 years, the Barrymore Awards have honored local artists and theatre companies while increasing public awareness of the richness and diversity of our city's thriving theatre community. PTC garnered nine nominations for the 2018-19 season, and we are thrilled for and proud of our nominated artists. The 25th Anniversary show will be held on Monday, October 14th at 7 pm at Bok. Get your information and tickets HERE, and check out our nominations below:
Outstanding Overall Production of a Musical | The Bridges of Madison County

Outstanding Leading Performance in a Play | Lindsay Smiling | How To Catch Creation

Outstanding Leading Performance in a Musical | Sarah Gliko | The Bridges of Madison County

Outstanding Supporting Performance in a Play | Walter DeShields | Sweat

Outstanding Supporting Performance in a Musical | Rachel Camp | The Bridges of Madison County

Outstanding Costume Design | Mark Mariani | The Bridges of Madison County

Outstanding Media Design | Christopher Ash | Sweat

Outstanding Music Direction | Amanda Morton | The Bridges of Madison County

Independence Foundation Award for Outstanding New Play/Musical | Christina Anderson | How To Catch Creation
New faces
We are delighted to announce that PTC has a new Director of Development, Christopher Kramaric. Christopher returned to his Philly roots just a few years ago and recently held a position at The Franklin Institute. We're thrilled to have him on board and hope you'll get a chance to meet him soon.
Back in Black
People still ask: "How is the theatre doing now?" This may be an unusual question to cover in a newsletter, but I am excited to report that Philadelphia Theatre Company is on solid ground and focused firmly on the future. We ended the 2019 fiscal year with a healthy surplus for a second consecutive year. We just expanded our staff to include the aforementioned (and very crucial) Director of Development, allowing us to begin a new visioning process with additional expertise and smart planning. We have invested in customer service improvements: new assisted listening devices for patrons, a refreshed website that is thisclose to launching and many, many more small improvements that you will feel, if you don't actually see.
Finally, thank you to everyone who contributed to our annual fund campaign and made this huge step forward possible. There is simply no way we could continue to bring first-class theatre to you without your commitment and support. And remember, Artists Circle members have access to all sorts of special experiences, including exclusive invitations to a private reception with Bebe Neuwirth. JOIN TODAY!

We're very excited to be back and look forward to seeing you this season,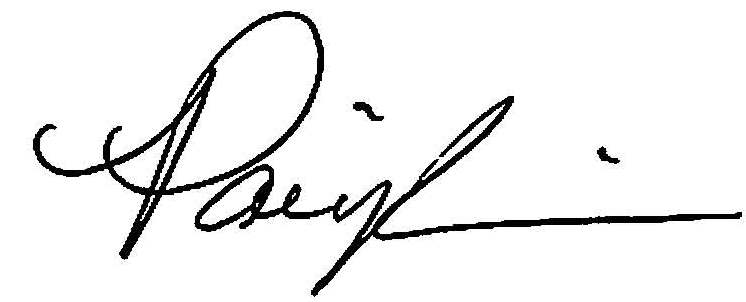 Paige
PS - If you haven't purchased your subscription yet, you can get yours HERE. You still have time, but prime seating is getting scarce, so don't delay!