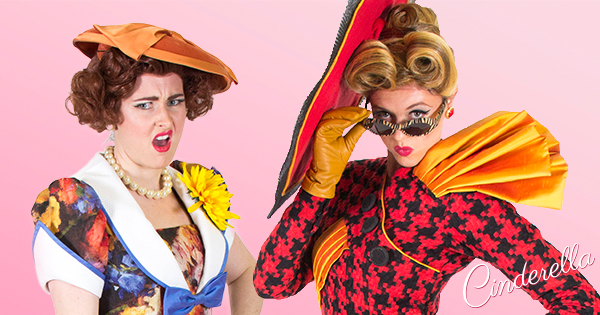 Cinderella's chatty and catty stepsisters
They're mean, petty, and completely self-obsessed — and that's why you'll love them! Meet Cinderella's ugly (on the inside) stepsisters Clorinda and Tisbe!
Enjoy this candid talk show-style chat between soprano Caitlin Wood and mezzo-soprano Sylvia Szadovszki. Their crackling chemistry as the mean girls of Cinderella guarantees some hilarious moments on stage.
We won't say too much, but with Clorinda and Tisbe you can expect some tantrums, slaps, and of course many unbelievably high notes!