Antay Bilgutay Joins Hartford Stage as Director of Development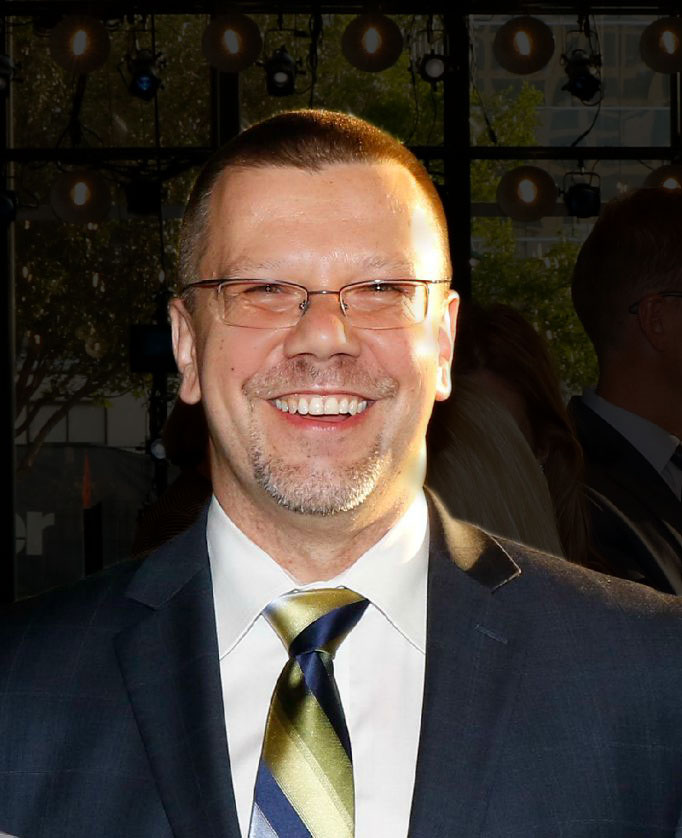 Hartford, CT, September 30, 2015 – Hartford Stage, under the leadership of Darko Tresnjak, Artistic Director, and Michael Stotts, Managing Director, is pleased to announce that following a national search, Antay Bilgutay has been appointed Director of Development.
Bilgutay comes to Hartford from Dallas, Texas, where he held the position of Director of Development at the Dallas Theater Center and oversaw an annual fundraising campaign of $4.9 Million.
"I am delighted that Antay will be joining the staff at Hartford Stage and leading our fundraising efforts," said Michael Stotts. "Antay has a solid background in raising significant dollars for a number of important arts organizations in Dallas and Minneapolis. In addition, he is a real theatre person with extensive knowledge and experience in our industry. His passion for our work and theatre in general is genuine and will contribute immensely to our donor relations and fundraising objectives."
During his five years as Director of Development with the Dallas Theater Center, Bilgutay was responsible for the solicitation and stewardship of major individual gifts and corporate sponsors, as well as managing staff in the areas of membership, grant writing, and fundraising events. Prior to his work with the Dallas Theater Center, Bilgutay was the Director of Corporate and Foundation Giving at The Guthrie Theater in Minneapolis from 2005 through 2010. He has also served as Director of Development at other Minnesota organizations prior to the Guthrie, including the Loft Literary Center, Intermedia Arts Minnesota, Minnesota AIDS Project, and Theatre de la Jeune Lune.
"It's an honor to be joining the staff at Hartford Stage. I am drawn not just to the award-winning work on stage but also to the robust and nurturing educational programs that serve young people throughout the region," Bilgutay said. "Hartford Stage is doing so much to advance the art form and transform lives through theatre. I look forward to helping bring its mission to life."
Originally from Edina, Minnesota, Antay Bilgutay (pronounced AHN-tye BILL-guh-tye) is also an award-winning playwright. His works include Lather, Rinse, Repeat, or, The Dating Game and Strangers in a Chapel (both of which won top honors at the TeCo Theatrical Productions, Inc. Annual New Play Competition in 2015 and 2014, respectively – making Bilgutay the first playwright to win back-to-back competitions for TeCo), Mama's Boy, Big Hoover, and Ghost Dog Whisperer.
Bilgutay received a BA in Theatre Studies and English from Yale University. He collects mid-century ceramics and glass and is one of the authors of the book Eva Zeisel: Life, Design and Beauty. He also maintains a blog about modern design (www.midmodmusings.typepad.com).
Hartford Stage was assisted in the search by Louise Kane of Management Consultants in the Arts.
HARTFORD STAGE
Now in our 52nd year, Hartford Stage is one of the nation's leading resident theatres, known for producing innovative revivals of classics and provocative new plays and musicals, including 68 world and American premieres, as well as offering a distinguished education program, which reaches more than 20,000 students annually.
Hartford Stage has earned many of the nation's most prestigious awards, including four 2014 Tony Awards for A Gentleman's Guide to Love and Murder on Broadway, including Best Musical and Best Direction of a Musical by Darko Tresnjak, and the 1988 Tony Award for Outstanding Regional Theatre. Other national honors include Outer Critics Circle, Drama Desk, OBIE, and New York Critics Circle awards. Hartford Stage has produced nationally renowned titles, including the New York transfers of Enchanted April, The Orphans' Home Cycle; Resurrection (later retitled Through the Night); and Quiara Alegría Hudes' Water by the Spoonful, winner of the 2012 Pulitzer Prize for Drama.
# # #
http://www.hartfordstage.org
http://www.facebook.com/hartfordstage
http://www.twitter.com/hartfordstage
http://www.youtube.com/user/hartfordstagect